Regular price
$35.00
Sale price
$14.00
Unit price
per
Sale
Sold out
FIRE SALE, 60% OFF! - IN STOCK WITH NEXT DAY SHIPPING
Develop hip flexor strength with our Reverse Squat Straps! 
Clip on the strap, secure your feet through the adjustable foot loops, and get training. Our strap works with both cable machines and resistance bands. 
Use the Reverse Squat Strap to transform your speed training. 
Benji here. I wanted to take a moment to share the story behind Freak Athlete and why the fire sale is so deeply meaningful to me.

In pursuit of pro soccer, I suffered three major knee injuries including a torn ACL and meniscus. During rehab, I began training movements like the Tib Raise and Nordic Curl and saw immediate improvement, but there simply weren't accessible tools for training from home.

So, I invested my life savings to create Freak Athlete, starting with our $50 Iron Tib Bar. Before we launched 2 years ago, the cheapest option on the market was over $150. Times have changed, and for the better. Soon after launching, other companies followed suit and a true revolution in the bulletproofing space began.

Today, our focus has shifted from making affordable equipment to solving the biggest problems in fitness. That led us to go all in and develop the Nordic Hyper.

Throughout this journey, we've kept the original mission in mind. When Judd, our warehouse manager, told me that we had to sell out of all products by the end of the year before we switched locations, I knew we could do something special. Yogi and Josh thought I was crazy, but we decided to turn a bad situation into an opportunity to give back.

I truly believe that with just a Tri-Flexor and Tib Bar, anyone can bulletproof their bodies from home. During the Fire Sale, we've dropped the Bulletproof Bundle from $199 to $49. We're also offering 60% off other home gym essentials like weight plates and the Reverse Squat Strap.

To those of you who already own our equipment, I sincerely hope it's made an impact on your lives. And to those who don't, I truly believe these simple tools can help you get out of pain, overcome injury, and move better.

From the bottom of my heart, thank you for supporting us for an incredible two years.

Best,
Benji & The Freak Athlete Team
Product Features

1/4" neoprene padding: Train with supreme comfort

Heavy duty D-ring: Built to handle the heaviest loads

Cable Machine / Band Approved: Train your hips in the gym or from home

Adjustable straps: A secure fit for every foot size

Only 0.4 lbs: Easily portable
Money Back Guarantee

You're 100% covered - if it's not for you, send it back within 100 days for a quick, no-hassle refund.
View full details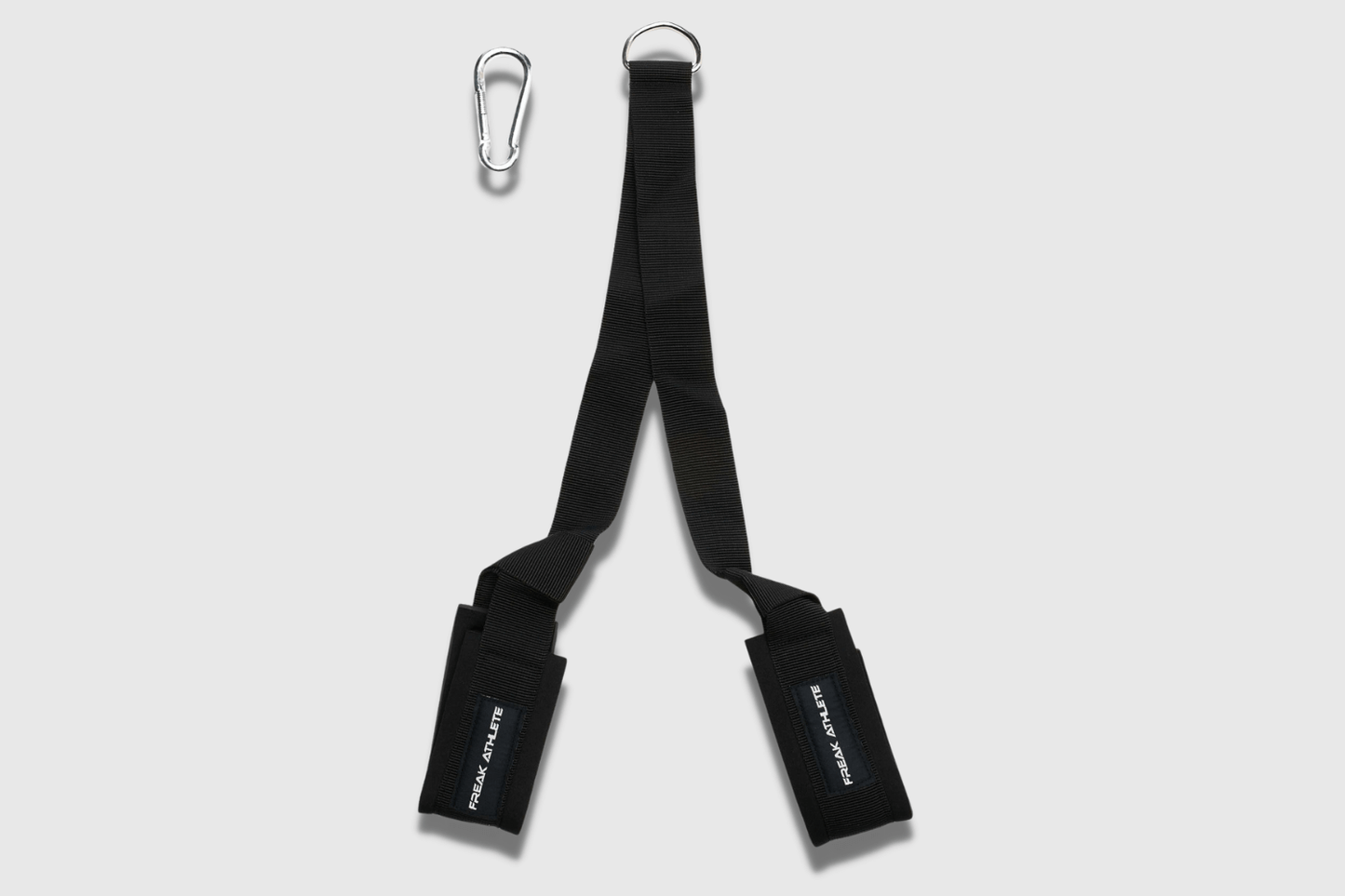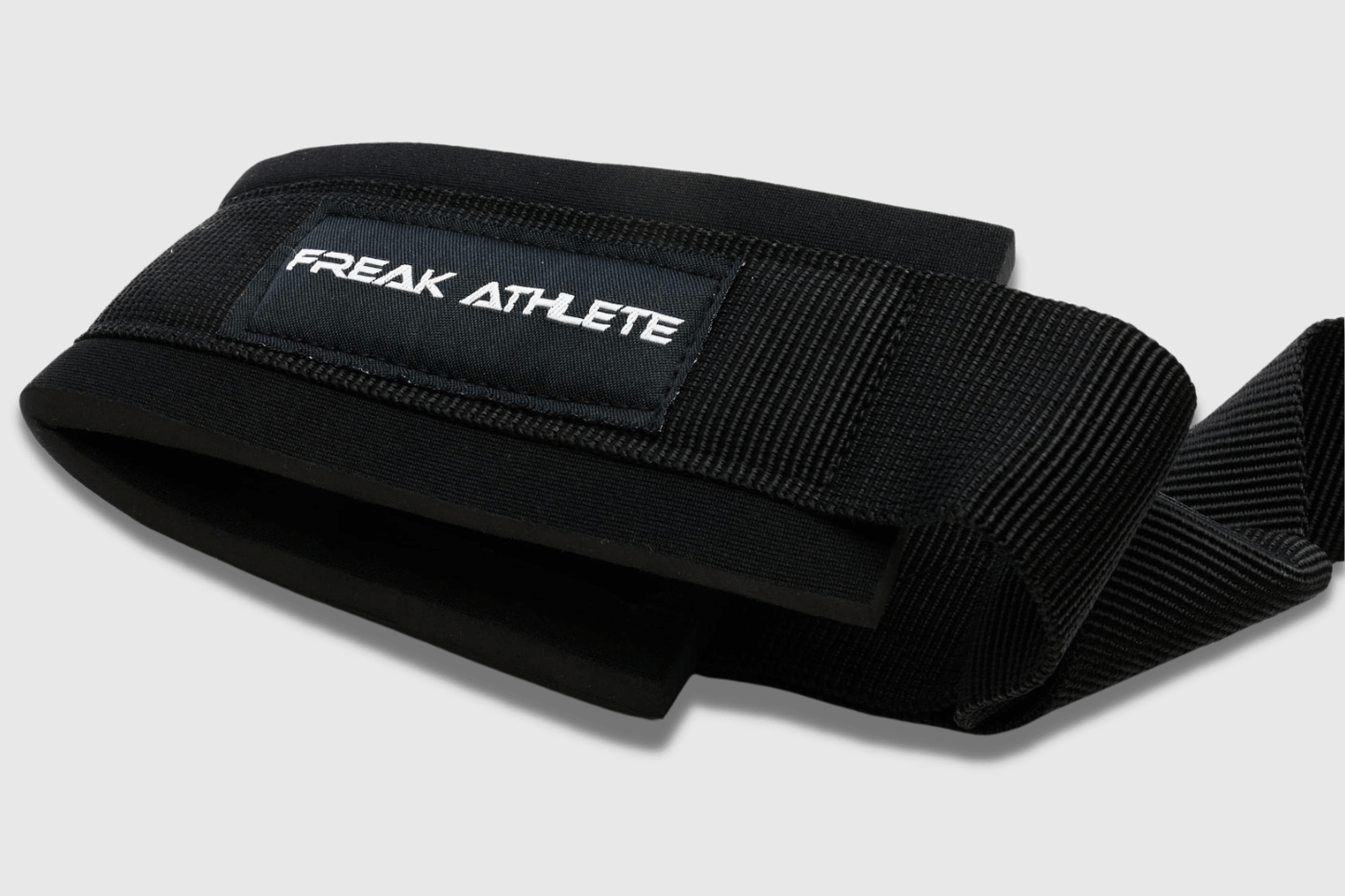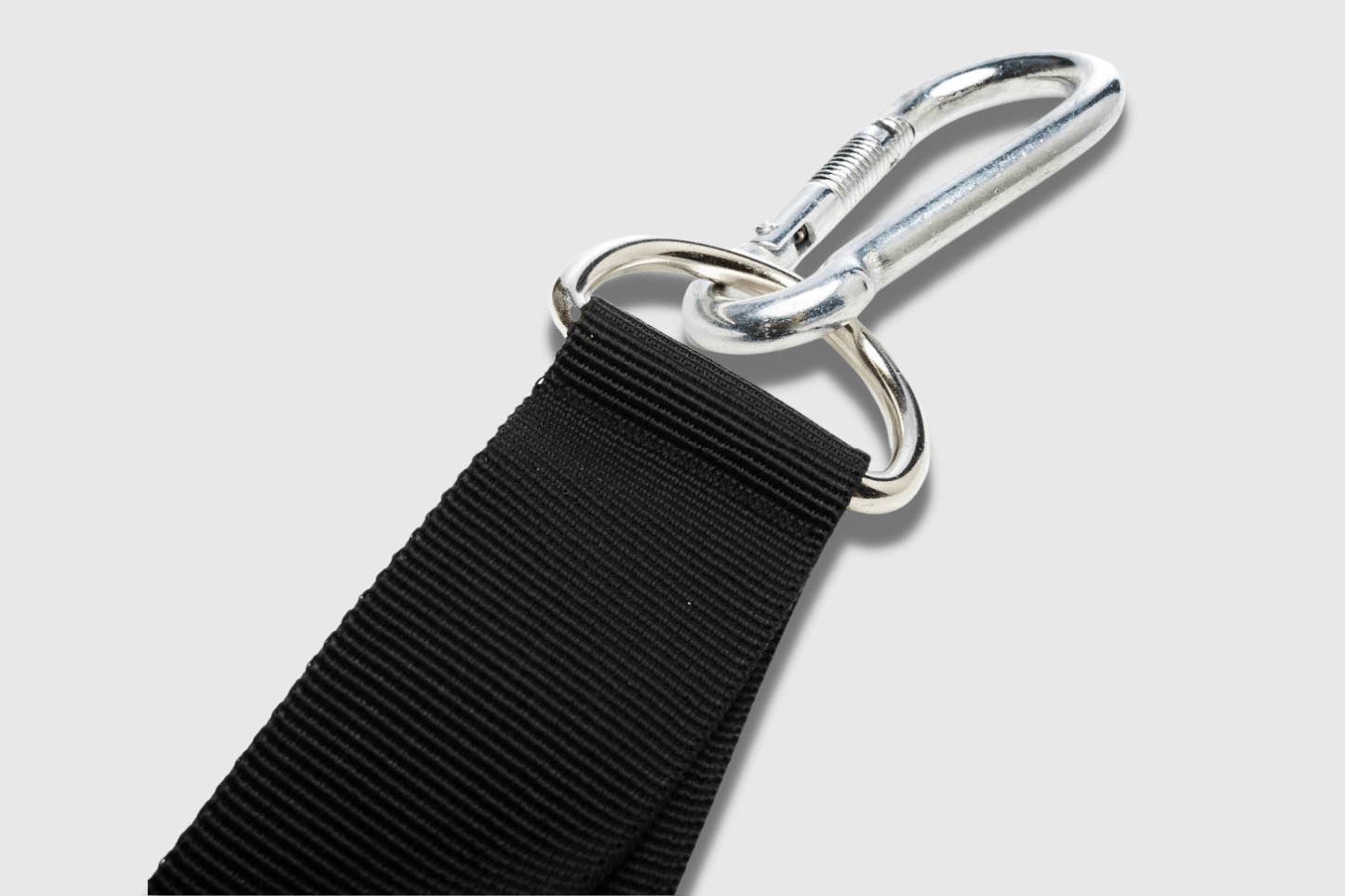 Gain the Olympic Edge

One of the largest disparities between Olympic sprinters and everyday people is in the size of their hip flexors. Becoming fast is not only about how much force you can press into the ground, but how strongly you can pick up your legs. By directly training yours hips with measurable load, you'll be able to develop explosive hip flexor speed!

Perfect for Athletic Training

The importance of training hip flexion with intent has become popularized by the "Knees Over Toes Guy", Ben Patrick, and is one of the unique aspects of modern athletic training.
High Quality, Affordable Longevity Equipment